---
PS2 Guide: Router > WIFI > Vista PC > ETHERNET > PS2



As you may have spotted, this IS essentially DyinTryin's PS3 guide, but slightly adapted for PS2 users, the latest version of Kai and using the WebUI. I tried various methods to set-up my PS2 for SOCOM but found using the PS3 ethernet to PC method worked easiest.



This guide is users running who will be running Kai on a computer with Windows Vista and have the following network configuration:





Your Vista PC is connected to the internet wirelessly and your PS2 is connected to your Vista PC with a network cable. See the image below.









Register for XLink Kai



If you haven't already, you will need to register an XLink Kai username (XTag) so that you can be identified while playing games. This is similar to your Playstation Network ID.

[*] Goto http://www.teamxlink.co.uk/?go=register

[*] Fill out and submit the form. You only need to be concerned with the required fields. They are marked with an asterisk (*).

[*] You will receive a confirmation email. Click the link referenced in the email to confirm your account.

[*] Goto http://teamxlink.co.uk/ and make sure you can login with the username and password you specified.




Download and Install XLink Kai version 7.4.24



[*] The latest version of XLink Kai does not currently work with the PS3. You will need to download XLink Kai version 7.4.24 from the following URL:
http://www.teamxlink.co.uk/binary/XLinkKai-7.4.24-win32.msi

[*] Run the installer and use all of its default options.




Configure XLink Kai



XLink Kai has a built-in DHCP server which is used to assign an IP to your PS2 (and other gaming systems) based upon the MAC addresses found in the network cards of your PS2. It also uses a technique called Tunneling to relay data from your PS2 to other PS2's without them having to know that there is an extra set of PCs sitting between them. To do these things XLink Kai needs to be run with elevated privileges on your PC and you must use an administrator account to run XLink Kai. To configure XLink Kai to run with elevated privileges follow these steps:

[*] Click Start > All Programs > XLink Kai, right click Start Kai, choose Properties.

[*] Click the Compatibility tab.






NOTE:

If your Compatibility tab is missing, try one of the troubleshooting steps found at the following URL:

http://www.vistax64.com/tutorials/182398-compatibility-properties-tab-restore-remove.html

[*] Under Compatibility mode, check Run this program in compatibility mode for, then select Windows XP (Service Pack 2)

[*] Under Privilege Level, check Run this program as an administrator. This option may be grayed if you have User Account Control disabled. This is fine.

[*] Click OK
Configure the network card of your PC that XLink Kai will assign IP addresses through.

[*] Click Start > All Programs > XLink Kai > Configure Kai




[*] Enter your XLink Kai username (XTag) into the Default XTag field. You may also enter your password and select Auto Login so that XLink Kai signs you in automatically when you run it.

[*] Check Auto Open Chat if it is not checked already.

[*] For Network Adapter, select the network adapter that matches the wired network port of your PC that your PS2 will be connected to. The adapter name will vary based upon the hardware in your PC so I cannot tell you exactly what to select. Look for things like '10/100', '10/100/1000', 'gigabit', 'Ethernet', or 'LAN'.

Do not choose an adapter with 'wireless', 'WLAN', '802.11', 'WIFI' or any other keywords hinting toward a wireless connection.



I've had success with the Autodetect options but I prefer to explicitly set my configuration to reduce unexpected issues. If you choose the wrong one, you can always come back and try a different one.




Make sure you select the correct Network Adapter from the dropdown list,

yours maybe called something different as stated above.







[*] Click Save.




Run XLink Kai



[*] Click Start > All Programs > XLink Kai > Start Kai. If you have a software firewall installed on your PC you may receive a notice that XLink Kai is attempting to communicate with the internet. Configure your software firewall to allow XLink Kai to do so.




[*] Click the Game Arenas tab in the upper middle of the screen. Then navigate your way to the console and game arena of your choice, in this guide I was playing SOCOM 2.






Configure Your Network for Use with XLink Kai





Connecting Your PS2



[*] Connect your PS2 to the Ethernet port of your PC using a network cable. The port looks like a wide telephone jack.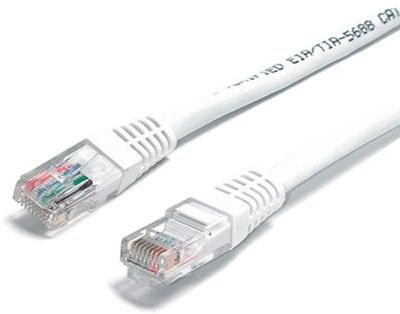 [*] The PC running Kai will give your PS2 internet/network access. If you open Control Panel then select Network Connections you should see something like this:






It will show your Local Area Connection as Network cable unplugged. This is because your PS2 is NOT sending any signals or trying to access the internet at this point. Don't worry, this is normal and it will change after you complete the following steps.






Configure Internet Connection Sharing (ICS)



[*] On your PC, click Start > Control Panel > Network and Sharing Center

[*] Click Manage network connections.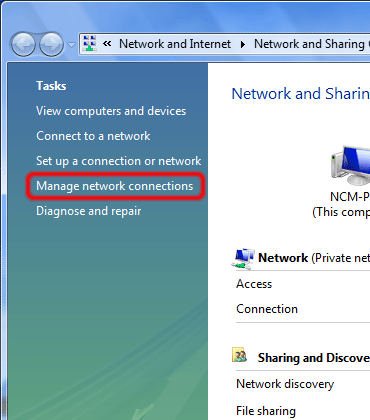 [*] Right-click your Wireless Network Connection and choose Properties.

[*] Click the Sharing tab and check 'Allow other network users to connect through this computer's Internet connection'.




[*] Click OK




Configure Your PS2



[*] Turn on your PS2, load SOCOM 2, select LAN at the Main Menu, choose Edit Network Configuration and set ALL settings to Auto.

THERE IS NO NEED TO SET A MANUAL IP ADDRESS OR MANUAL DNS SETTINGS.



[*] Once done, select the Test Connection option (on your PS2) and within a few seconds, it should say that the test was successful.

[*] Go back to the game Main Menu and select the LAN option once again.

[*] If you go back to Control Panel and Network Connections it should now show something like this:




[*] Click the Metrics tab. Here you will see the port that XLink Kai is communicating on (Public Port; usually 30000), the Network Adapter you're using (should be the '10/100', '10/100/1000', 'gigabit', 'Ethernet', or 'LAN' one as mentioned previously) and whether or not your PS2 (or other gaming console) is reachable by other players (reachable: Yes).




And: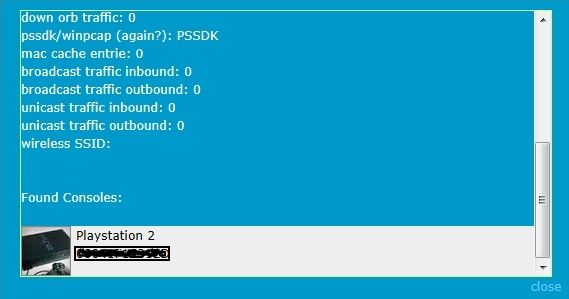 If your Metrics tab looks anything like that, you should be good to go. If there are games hosted, you should now see them appearing on your console's TV.




Troubleshooting



If Network Reachable still says No after about 2-3 minutes, you may need to configure your router to forward traffic on that port to your PC.

You can find more information about configuring port forwarding for XLink Kai by clicking on your router model at the following URL:

http://portforward.com/english/applications/port_forwarding/Xlink_Kai/Xlink_Kaiindex.htm



Note:

After clicking on your router model at the above URL, you may see an advertisement asking you to buy something. Just click "Click here to skip this advertisement..." in the upper-right corner of the page.

YOU DO NOT NEED TO BUY ANYTHING!



Some SOCOM users have reported issues with some Orbital Servers not seeing all users, all the time. You can change your Orb manually if desired, see here for more info: http://www.teamxlink.co.uk/forum/viewtopic.php?t=43488

Credits: DyinTryin for making the original guide

Adapted/updated for PS2 by Hawk_The_Slayer.